Matt had a Birthday:
We got snow: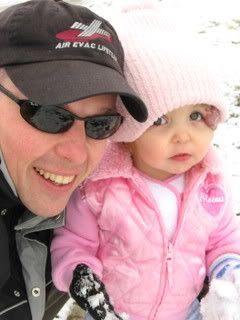 Mercy went Texas:
Who is that Masked Man?
This is NOT a photo of Mercy outside in her jammies, while it was freezing cold. Nope.
Matt and Beth are buddies:
Merchant Mercy:
Sara and Beth:
And Look who's getting so big? She's eating baby food and everything already!