We have been working hard in our garden, but things are progressing on the rest of the farm too...
Namely with our 21 new chicks. They are really cute. Here are some of the photos of them.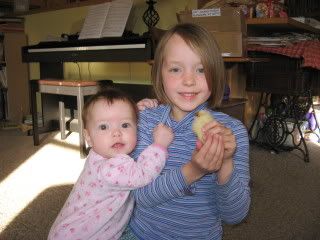 Josiah is in love with these "naked neck" chickens. He thinks they are the cutest things he's ever seen. I think they are rather ugly. But I'll love the eggs next year. ;)
One is named Vladimir. The other is Poof-in. Get it?
Here are some ADORABLE Mercy photos. She is really so cute. The medication for her hemangioma has helped her heart so much that she is obviously feeling much better. She has a lot more energy and is growing fast.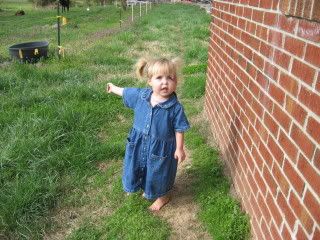 Doesn't she look just like Boo from Monster's Inc.?
Here we told her to show us her hemangioma... she really has no clue where it is no matter how many times we tell her! Haha.
Look how light it's getting!
That's all for this weekend on the farm. Have a great weekend!