I have loved getting to know some wonderful bloggers... the internet is an amazing resource for those of us who are at home much of the time.
Well,
Lisa
asked in a comment for me to show photos of our farm, and house. I am glad to do so, but want to clarify some things before hand...
Our house used to be the milking parlor of a barn. The barn has pretty much fallen into disrepair, but we don't own it and there for are waiting for the owner to allow it to be torn down. It is really a menace.
Our house was added on to piece by piece, patchwork style. So to look at the outside, it looks kind of like a badly made patchwork quilt. BUT- we can afford it, and have plans to improve it, so we are thankful for it. Funny looking and all.
Just wanted to get that of my chest before I show the world what a funny looking house we live in. ;)
Here's the front, from the driveway.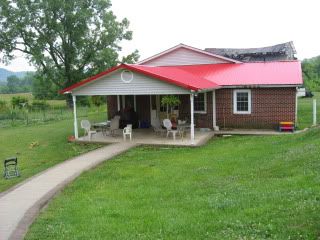 Here's the left side:
And here's the right side:
From the front porch:
Our front yard...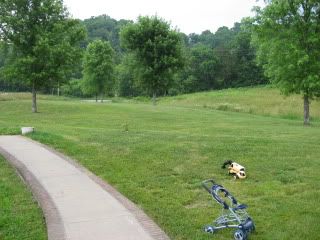 To the Right:
To the Left:
Far right side: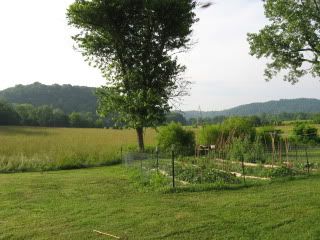 Back Field:
We own 4 acres and a beautiful view. The house can use some work, and we are bursting out the seams with all these children growing larger, but we are thankful for God's blessings to us.
Now
Lisa.
.. I get to see photos of your house and farm, Right?!