I realized it's time for a big Mercy Update...
Some of you may remember this adorable photo of Mercy...
Or maybe this one:
Here is what she looks like today: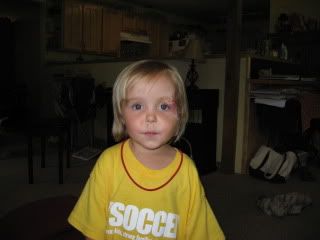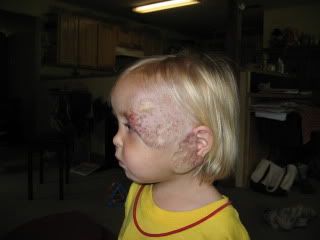 We got wonderful news on the tests from last month. The MRI had a component which looked at actual blood flow with in the hemangioma, and that showed it to be significantly reduced. So... just as we assumed... if it is reducing on the outside, it is reducing within the brain. That is the best news I could have hoped for.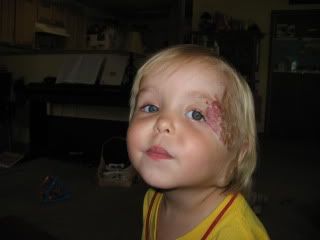 The blood tests, where they test for the hormone which the prednisone replaced for so long, looked PERFECT also. They were amazed, but it seems there is no long term effects from the high doses of steroids for most of her life.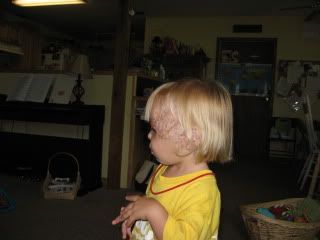 All looks good with our little Mercy. Continue to pray for her. We don't know what will happen when we pull her off the propranalol, but for now, I am enjoying the time of watching her hemangioma reduce, and seeing her act like a normal little girl... 2 year old temper tantrums and all.